Tethered (2 m 30 s)
Director of Animation / Storyboard / Animation
Additional colour grading: Naveen Pa
Written by Stephen T Lally and Alessia Galatini and directed by Stephen T Lally,'TETHERED' is a heart-rending fantasy short film that visualises strands of folklore, family, and friendship by interweaving live-action, animation, and modern dance. It's an ode to mythology and the very art of storytelling, as well as an homage to 1980s fantasy cinema - but with a female focus.
In the middle of the short film is an animation explaining the story of the Aos sí and the children who were trapped on earth, banished from their own realm. This was a wonderful challenge as both Stephen and I have a love of folklore and the fantastical. We were looking to create a hybrid of back-lit, puppet cut-out animation with a few modern day digital extras! I had to keep this in mind when storyboarding, maintaining clarity in terms of composition and contrast. As there is only narration, the figures were kept as simple as possible, with mood conveyed by gesture and lighting rather than facial animation. Having created a few more detailed boards to illustrate style, I kept the animatic boards fairly stripped back as I knew I would be animating the sequence myself.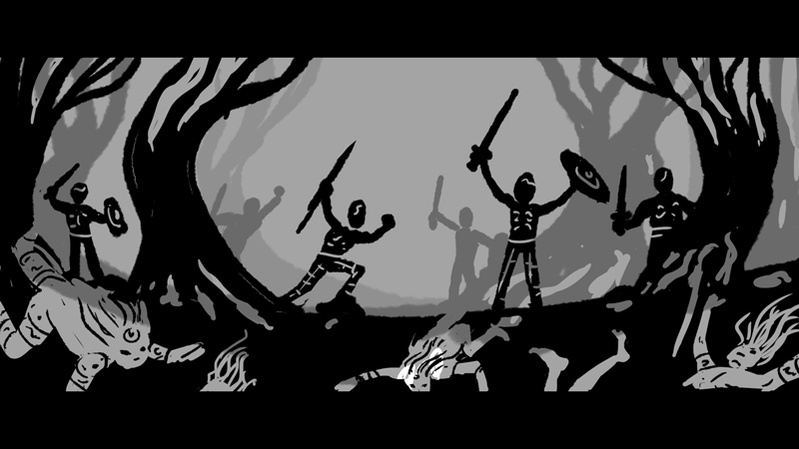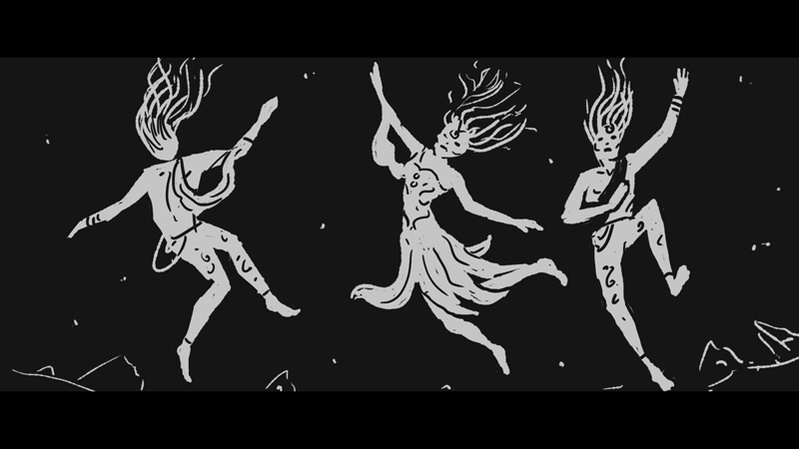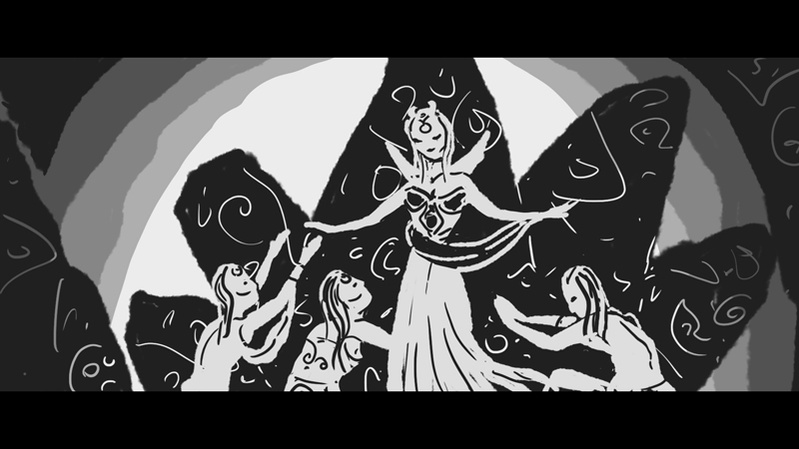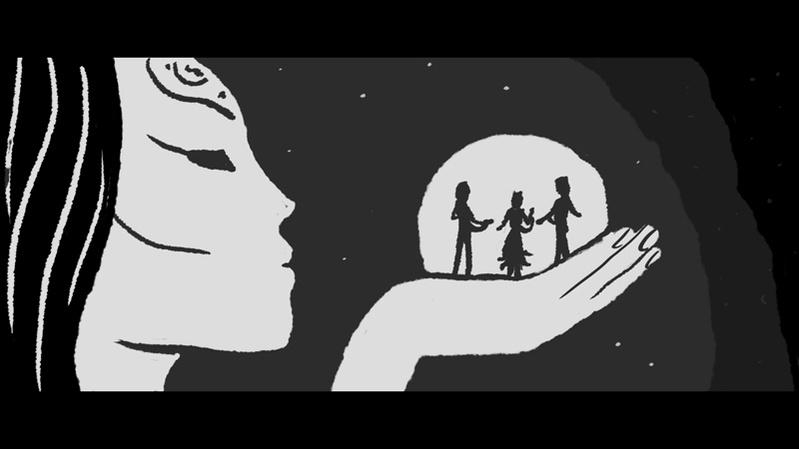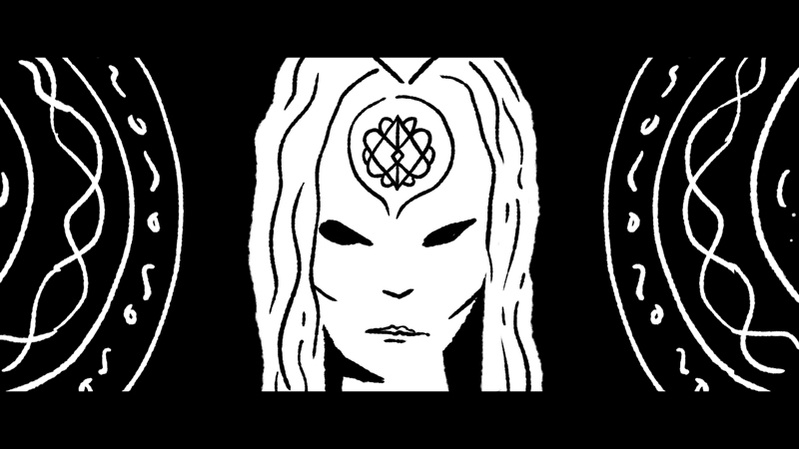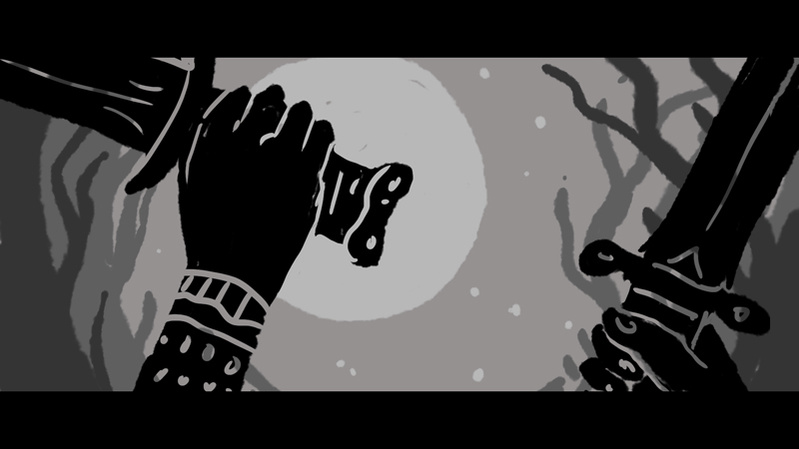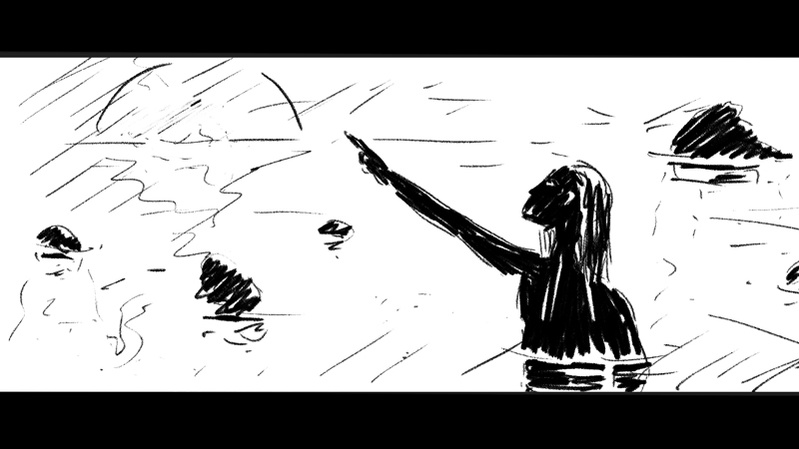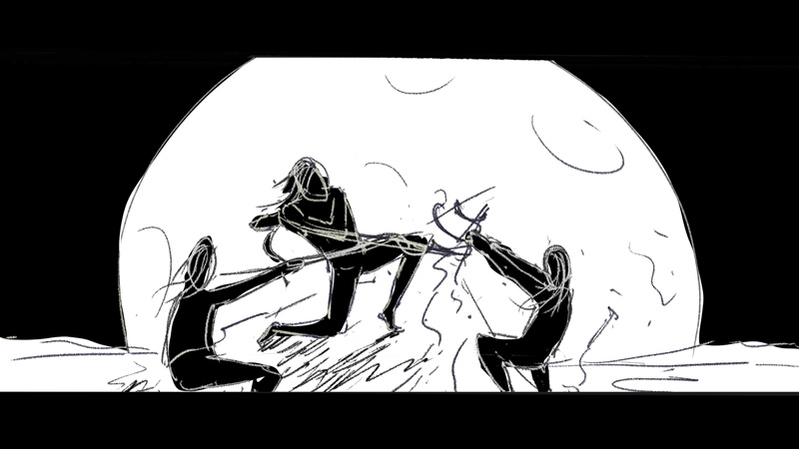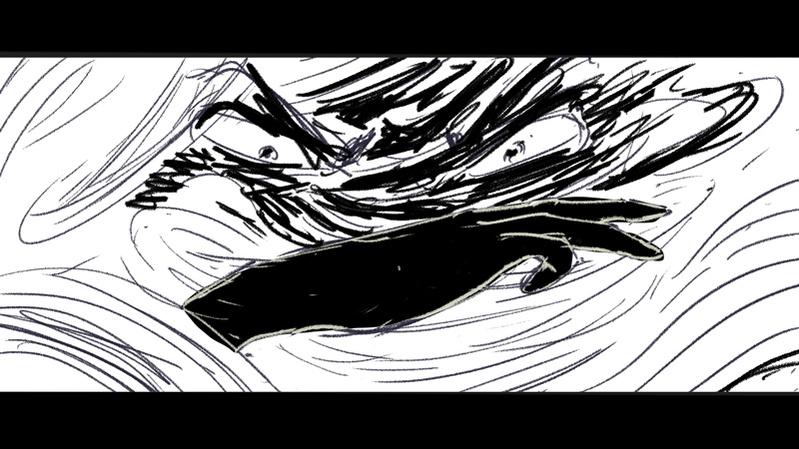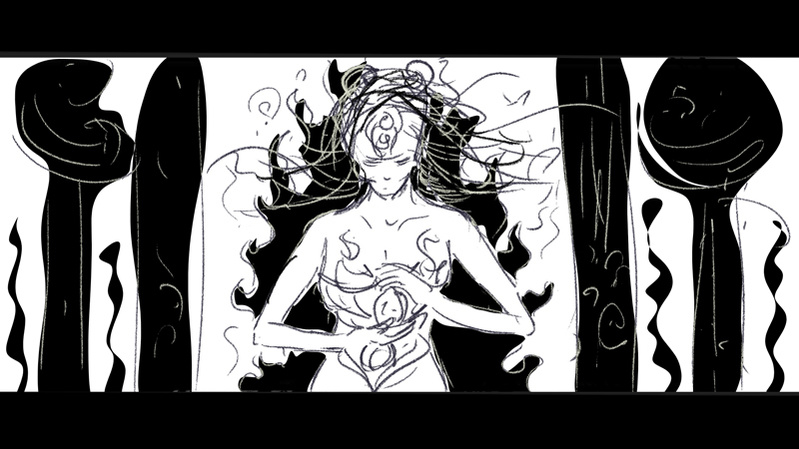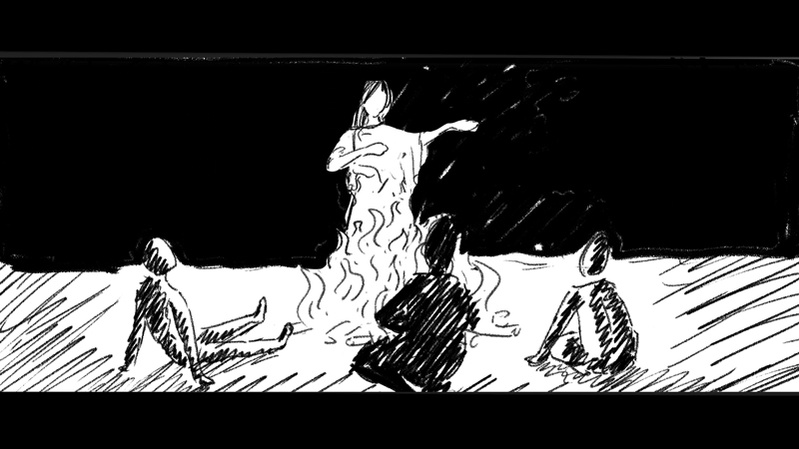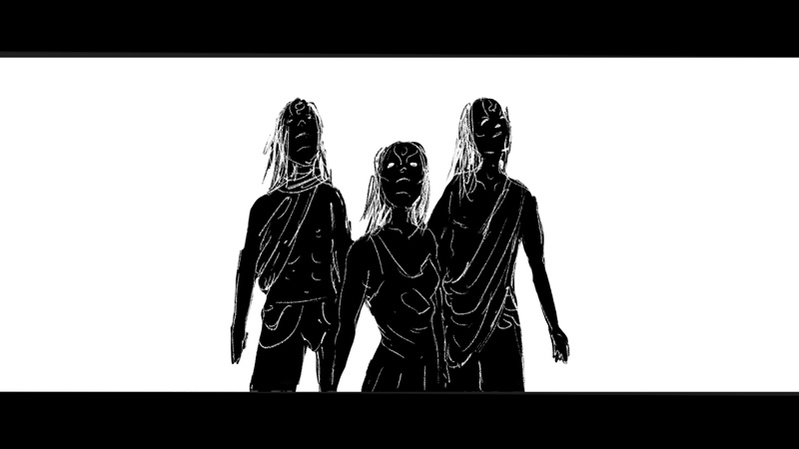 Final Animation Frames
While 'Tethered' is still in post, I can share some of the final animation frames to give a sense of the final look.